I've been using Boost Mobile for several years, all the way back to that awesome looking Sanyo flip phone that had the mirrored surface. I still have it around here somewhere. It is one of the several phones I have with Boost Mobile which I no longer use due to upgrading. I went from the Sanyo to the first Samsung Galaxy Prevail model. A couple years later I upgraded to the Nokia Windows Phone, then about a month later to the Sharp Aquos.
Then back to the Windows Phone because the Sharp was a pain in the ass.
About a year ago I upgraded to the ZTE Warp Elite. It's a nice phone and does everything I need. I even bought an Evocel case for it that matches the one I found for my Sharp Aquos. I tend to prefer the more rugged looking cases in this style rather than the more trendy, non-protective type of cases so many people tend to use.
Anyway, back to my point.
I've been a customer with Boost for several years. I had a brief pause while I used Sprint, but after going through a tremendous nightmare with them, I dropped their service and went back to Boost. Boost Mobile uses the Sprint Network, but thankfully, does not come with the garbage customer service of Sprint.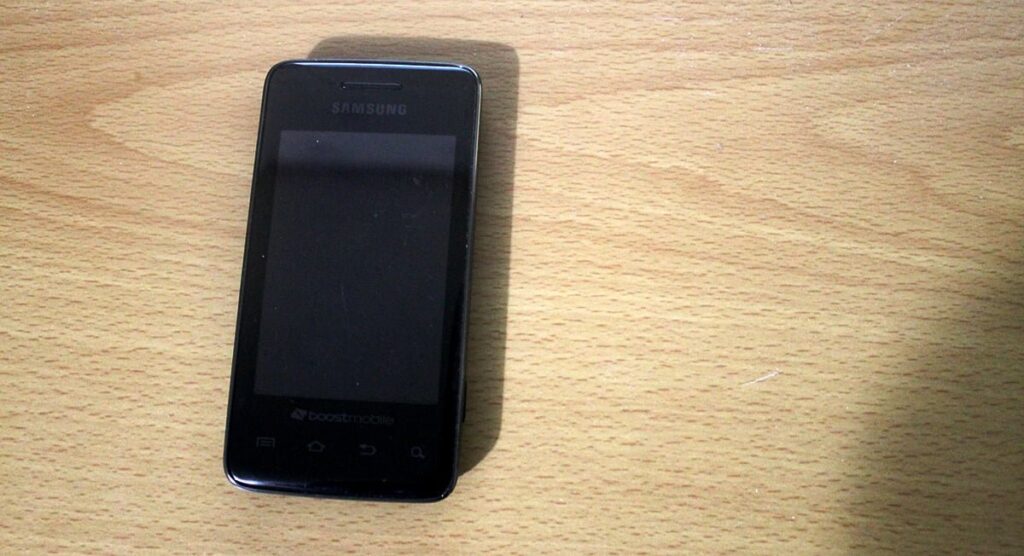 In fact, the only negative interaction with Boost Mobile that I've ever had was several years ago when I paid my bill ahead of time and they still drafted the payment out of my debit card, effectively billing me twice. I spoke to someone on the phone about it and they explained that the payment I made would only work on ringtones and other crap I didn't care about.
As you can imagine, I was a bit annoyed. Still, this was nothing compared to the insanity Sprint put me through, but that story could take up a whole post on its own.
My second phone line
While my daughter was staying with her mother in Texas over the summer, I reactivated her mother's old Boost Mobile phone. I kept the phone active for two months, then when she came back, never renewed it. This is the beauty of No Contract phones. You simply activate and use it when you need it, drop it when you don't.
A couple weeks ago I got an email from Boost Mobile telling me the following:
"Thanks for believing in Boost. Here's a free month on us! No need to do anything. We've already credited your account."
That was awesome. After several years of being a Boost Mobile customer, I took this as a really nice thing for them to do. Then I noticed the part at the bottom of the email that said which phone number it was applying to.
Yep, it was the second phone line.
So Boost Mobile was thanking a new service, which used them for 2 months and then stopped, for believing in them. Meanwhile, my main line that has been in use for several years and clearly believes in them, has never received anything like this.
I just can't help but remember all of the phones I've bought, the two people I referred to Boost who still use their service to this day, and the data add-ons I've used, and the years of service I've continued with.
Apparently, I should just cancel the service to make them think I believe in them. All of that other stuff doesn't seem to be doing it.
And this is not a complaint where I'm pissed for not getting anything free out of a company I pay for a service, which they do provide well to me. In fact, when I read the email and noticed the phone number, my initial reaction was to essentially give my phone this face: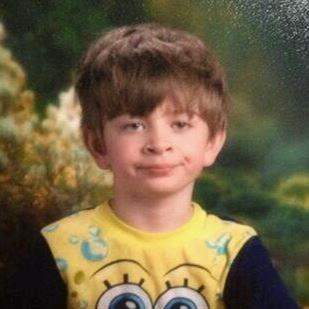 Then I laughed. It was like one of those moments when the Universe says "Hey, here is something awesome because I love you. Just kidding. LOLERZ."
But whatever. I'm still using Boost Mobile. And now I want to buy the shirt that kid is wearing. Looks like a trip to Amazon.com is in my immediate future.
Again.