It's time to find a new TV service provider. Like most people, we watch only a small fraction of the channels that come in television packages. Because of this, streaming providers like SlingTV and PlayStation Vue are primarily what I've been looking at. Unfortunately, most of the providers — cable and satellite included — don't meet my needs at a price that makes sense for me.
As I mentioned previously, there are only a few channels we actually watch. I've been in the process of reviewing the various streaming options available and have found that the only one that truly works for us, both in terms of price and channel availability, is PlayStation Vue. While I do have an issue with them suddenly raising the price by $10 without providing anything new in return, a move that followed the loss last year of Viacom channels like Nickelodeon, PlayStation Vue is still the only one that really works both in terms of features and price.
Here is the short list of things I want from a streaming provider:
Multiple streams – We have multiple TVs so I need multiple streams. This way my kids can watch their stations while other things play in other rooms of the house.
My short list of channels:

AMC
Science Channel
DIY
Disney Jr
Disney XD
Nick Jr

Cloud or Physical DVR
AMC, Disney Jr, and Disney XD are a must. Nick Jr. is very high on my list as well, with the Science Channel and DIY mostly optional. With that short list of requirements, let's see how everything stacks up.
For streaming providers, they have to be compatible with my current set of equipment, which includes Google's Chromecast, Amazon's Fire TV Streaming Media Player, and a Sony PlayStation 3. My TVs also have streaming capability, but none of them have any of the current TV providers built in. Also, the PlayStation 3 does not support any TV providers other than PlayStation Vue.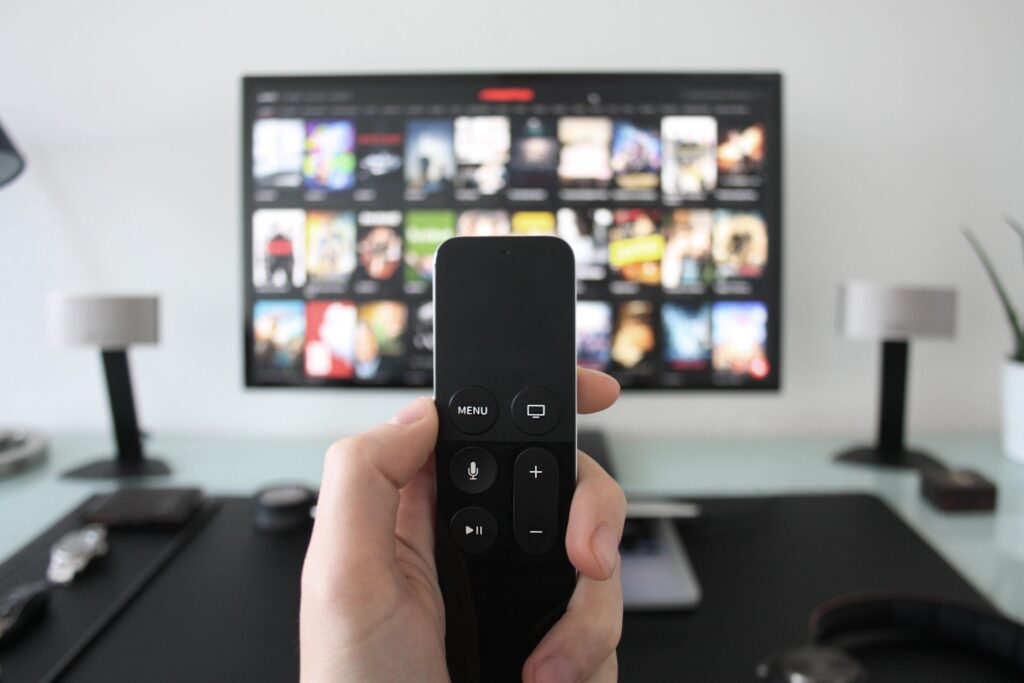 Streaming TV Providers
Let's look at streaming providers. Unlike traditional TV providers, streaming TV Providers deliver your video service via the Internet. This is the method that likely all TV will eventually lead to due to the reduced cost and ease of access. The only equipment you set up is a streaming stick or media player unless your TV has an app for the streaming service built in.
SlingTV
SlingTV offers three packages, each with a different collection of channels. On the surface, the channel lineup works, though they do not offer DIY or the Science Channel. The problem enters when I switch packages to get different channels.
Sling Orange
Pros
$20/month for 25+ channels
AMC
Cons
None of the other channels I want
No DVR support included but can be added for $5/month
Streaming for only one device at a time
Sling Orange is currently $20/month and offers both AMC and the Disney Channel. This isn't the Disney Channel I want, so that already doesn't work for me. They do offer Nick Jr, but I have to switch to Sling Blue, the next package up. They also do not include DVR support but it can be added for $5/month. The biggest problem with this package is that you can only stream to one device at a time.
I can add extra kids channels to get access to Disney Junior, Disney XD, Nick Jr., NickToons, TeenNick, Boomerang, Sling Kids, BabyTV, and ducktv, all for $5/month. This is great, except for that whole one streaming device thing. My kids could use the SlingTV but I wouldn't be able to until they were done.
Sling Blue
Pros
$25/month for 45 channels
AMC and Nick Jr
Streaming for 3 devices simultaneously
Cons
Missing most of the channels I want. Oddly, they remove the regular Disney Channel that was included in Slim Orange.
No DVR support included but can be added for $5/month
Tons of useless channels that they say they don't include*
Sling Blue gives me access to Nick Jr but takes away the regular Disney Channel. This isn't that big of a deal to me though, but it was a little odd. Usually, when you go up in packages, you get access to more channels without dropping any current ones. Instead, they drop Disney and the ESPN channels and replace them with a pile of junk I'll never watch. Ironic considering they claim they don't give you useless channels.
Sling Blue also has add-ons, such as the Cloud DVR and a Kids Extras. Unfortunately, the Kids Extras package changes under the Sling Blue package. All of the Disney related channels are removed, so you can only get them back if you opt for Sling Orange + Sling Blue, a combination package that slams together everything. That would give you 50 channels for $45/month.
Remember that whole thing about not giving you useless channels? Yeah, SlingTV gives you a lot of useless channels.
*This actually isn't a major problem for me, but I bring it up as a con because SlingTV is constantly telling us that they don't include useless channels when they very clearly do.
SlingTV versus my requirements
To get most of what I want, I would have to get Sling Orange + Sling Blue and add the DVR option and the Kids Extras option. I'd spend $55/month and end up with a ton of extra channels I'd never watch, while still missing DIY and the Science Channel.
DirecTV Now
The satellite provider DirecTV recently entered the streaming service industry with DirecTV Now. The service is basically a port of their normal service but into the streaming sphere. They offer multiple packages, with the cheapest being $35/month. So how well does it work with my requirements?
DirecTV Now "Live a Little"
Pros
$35/month
AMC, Disney Jr, Disney XD, Nick Jr
Streaming on two devices at a time
Cons
Science Channel and DIY require a package upgrade
No DVR support yet
The "Live a Little" package from DirecTV gives me access to most of the channels I want. The two that are missing aren't my most watched channels, but I would still like to have them available. They also don't offer DVR support at this time but are beta testing it with AT&T subscribers, which I am not among. They do offer simultaneous streams but only to two devices at a time. This could work for us but it would be nice to have at least three like SlingTV offers in the Sling Blue collection of useless channels package.
DirecTV Now versus my requirements
DirecTV gets closer to my requirements with their base package, but they do miss out on a couple of the channels I want. To get both DIY and the Science Channel, I would need to upgrade to the "Go Big" package for $60/month. They also only support two streams and have no DVR support, though DVR support is on the way.
Note: The website for DirecTV Now has the worst UX I've seen in a while. It really needs to be redesigned, but until that happens, we're stuck with the nightmare that it currently is. Looking for the channel lineup? So was I. Thankfully, Google knows where it is, so click here to view the DirecTV Now Channel Lineup.
Hulu Live TV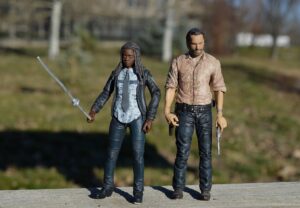 Around the same time DirecTV entered the streaming game, Hulu jumped in with their live TV service. They offer a single package with multiple add-ons available.
Hulu is a great service to use if you want to watch television shows so you would think that it would also be a great place for live TV. Let's find out.
Pros
Disney Jr, Disney XD
Includes Hulu Limited Commercial plan
Streaming on two devices at a time
50 Hour Cloud DVR
Cons
$39.99/month
No AMC, DIY, or Science Channel
OK, so Hulu has a big giant red flag for me. AMC is not currently supported. That pretty much makes their live TV service useless to me and the millions of Walking Dead fans. They do provide Disney Jr and Disney XD, but no access to the Walking Dead. There is that 50 hour Cloud DVR, which I would be using to record 50 hours of TV shows that aren't the Walking Dead. I'd also be able to absorb the price I currently pay for their original Hulu streaming service, saving me some cash….which would go straight to SlingTV to purchase Sling Orange in order to get access to The Walking Dead.
Hulu Live TV versus my requirements
Did I mention I like The Walking Dead?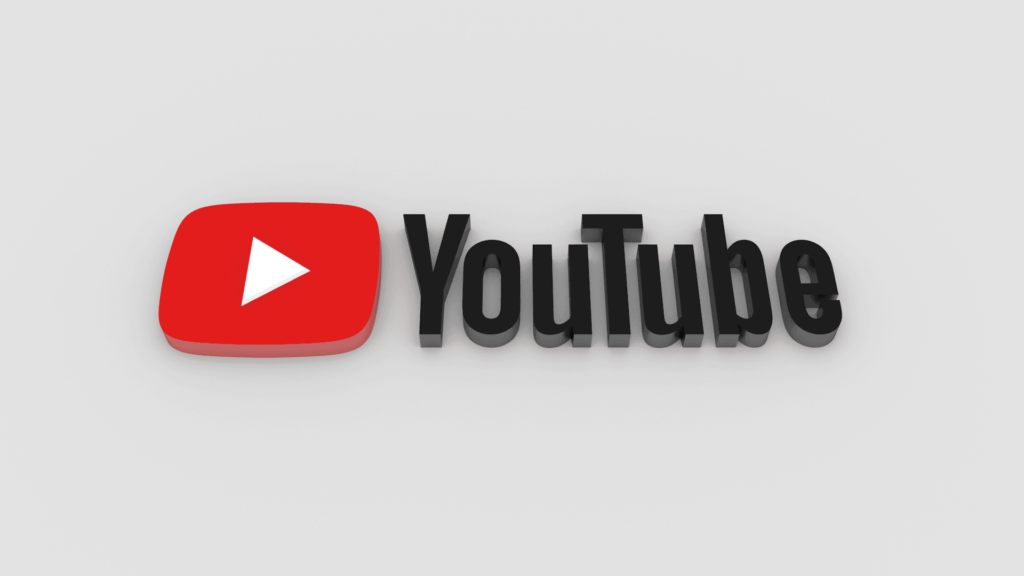 Youtube TV
Google's popular streaming giant jumped into the Live TV market recently. Their channel lineup is similar to the other providers but like Hulu, they only offer one package. So will it work for me?
Pros
$35/month
AMC, Disney XD, Disney Jr.
DVR
6 separate accounts to share
Youtube Red Originals
Stream on three devices at once
14-day trial
Currently, has a promo offering a free Chromecast after your first payment. This is great unless you need that Chromecast to watch Youtube TV in the first place.
Cons
Lacking Nick Jr., Science Channel, and DIY
Lack of support on Fire TV or PS3
Youtube TV versus my requirements
Originally when I started writing this, I didn't even consider Youtube TV. In fact, I was almost done with it, but when I had to look up information on the PlayStation Vue DVR I happened to run across a link to Youtube TV. After checking it out, I see that it falls closely in line with DirecTV Now. It has the primary channels I want, though it lacks the Science Channel, DIY, and Nick Jr. It also has a DVR with unlimited capacity and comes with 6 accounts. It would be nice if it worked through the Youtube app on PlayStation 3 or the one on the Fire TV.
Fubo TV
While researching TV providers, I came across Fubo TV. Fudo has a single package, providing 65+ channels (mostly sports and news) for $34.99/month. They do provide a reduced rate for the first two months, giving you these channels for $19.99/month. This is a pretty great deal for so many channels, but this only works if these are the channels you need.
For me, Fubo TV doesn't fit because they don't offer a single channel on my list. Depending on your needs, Fubo TV may work for you.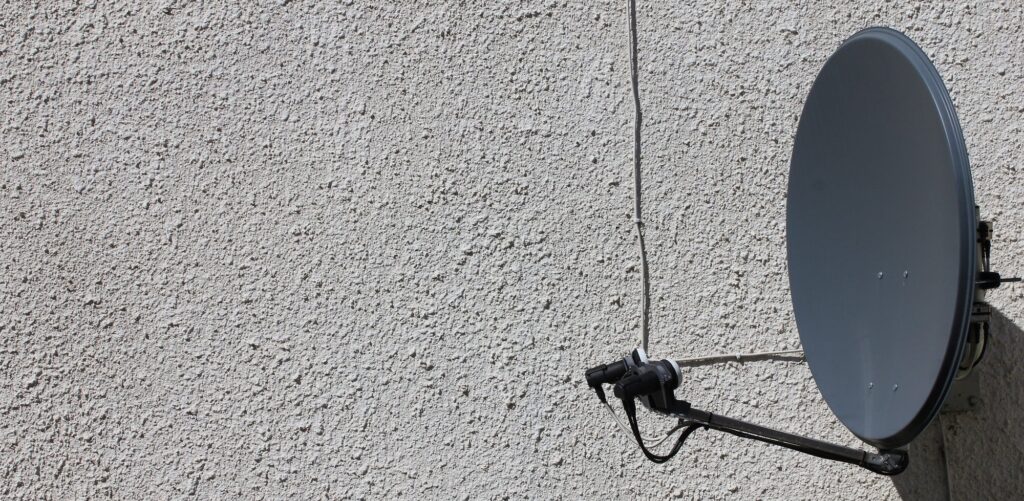 Cable and Satellite Providers
It's time to look at some of the traditional TV service providers. I'll be checking out cable and satellite, both of which are notorious for offering super bloated packages of channels and being responsible for the rise of services like SlingTV, which offers much smaller packages of channels for reduced rates.
Spectrum (formerly Time Warner Cable)
I'm starting with the cable service Spectrum. I already have voice and data services from Spectrum, and previously had video as well. In fact, I had it before, during, and after I worked for Time Warner Cable. I only dropped the service because it was expensive to keep the massive package I had. Since I had the service before, I won't need a tech to do any wiring in the house.
TV Select
Pros
$29.99/month
AMC
DVR
Will only slightly increase the bill I have now since I already have two existing services with them. However, I will have to reduce my Internet speed to only 100mbps (which is not a big deal for me).
Cons
None of the other channels I want unless I upgrade my package. To get the Science Channel, I would need the biggest package Spectrum offers.
One TV, though there is live TV through the Spectrum app
Spectrum versus my requirements
Spectrum offers a lot of channels and would barely be noticeable on my bill, but would require that I drop my Internet speed. This wouldn't be a major drawback for me though, as I don't really do any online gaming anymore and 100mbps is more than enough to sustain the streaming services I use. Unfortunately, to get access to any of my channels beyond AMC, I would need to upgrade the package. To get the Science Channel, I would need to the largest package, almost doubling my current bill.
I would also only have service to one TV, though I could use the Spectrum app. Unfortunately, I have a PlayStation 3, Chromecasts and Fire TV, none of which are supported.
DirecTV Satellite
Entering the arena is DirecTV's original satellite service. My house has a DirectTV dish that came with it, but I've only ever used it to hold a garden hose. I'm sure my neighbors have wondered how my reception is affected. Like Spectrum, DirecTV has several packages available. I'm just looking at the ones that might work for me.
DirecTV Select
Pros
AMC, Disney Jr, Disney XD, Nick Jr
4 Rooms and an HD DVR
Cons
$50/month for the first year, $90/month for the second year
Stuck in contract
No Science Channel in this package
Equipment to setup
Someone would have to wire my house
I would lose my garden hose holder
DirecTV versus my requirements
Fortunately, DirecTV does meet most of my channel requirements. It also supports 4 rooms and provides a DVR. Unfortunately, I'd be stuck in a contract for 2 years and would have to see my rate almost double during the second year. I would also need to build a new TV stand, as the one I built for my living room would not work with a new receiver. I designed it specifically for the devices I have.
Dish Network
Last in my list of possible TV providers is Dish Network. They are most comparable to DirecTV because they are both satellite providers, but like DirecTV and Spectrum, they are a traditional TV service provider. I would have receivers to set up on each television. Dish also offers multiple packages, but again I will only be looking at the ones that would work for me.
America's Top 120
Pros
AMC
Works with the Amazon Echo
Current Promotion: Free Amazon Echo to add to my growing collection of Amazon Echoes
HBO for one year
2 Year Price Guarantee
Cons
$49.99/month
Equipment to setup
Works on one TV. Additional TVs would include additional charges
DVR Service is not free
America's Top 200
Pros
All of the channels I want
Works with Amazon Echo
Current Promotion: Free Amazon Echo to add to my growing collection of Amazon Echoes
HBO for one year
2 Year Price Guarantee
Cons
$69.99/month
Equipment to setup
Works on one TV. Additional TVs would include additional charges
DVR Service is not free
Dish Network versus my requirements
Dish Network has a few interesting tricks up its sleeve. I would get a new Echo Dot to add to my growing family of Echo Dots. I would also get HBO free for a year and a price lock guarantee. Unfortunately, I would have to upgrade to a $70 package in order to get the channels I want. I would also need to pay various fees for a DVR and multiple TVs. I could use the Dish Anywhere service, but like the Spectrum app, it is not supported on the devices I use. I can't really see myself trying to watch TV on my phone.
Which TV Provider works for me?
Fubo is clearly out of the race. It has none of the channels I want so it doesn't even make sense to consider.
Hulu is also out, but only because they lack AMC. If they did have AMC, they would be a top contender. The price is not bad considering I can absorb the cost of my current subscription to their limited commercial's plan. They also have a 50 hour DVR and 2 simultaneous streams. Still, they can't be considered because they do not have AMC.
All of the Satellite providers are kicked. Seriously, DirecTV would run up my bill heavily in the second year and cost me more than any of the streaming providers (including DirecTV Now). Sure it would be nice to have 4 connected TVs but not for that amount, especially when streaming providers will give me most of what I want at a far lesser price. The same goes for Dish, who may not be as expensive the second year, but once I add the DVR and additional TVs, will tack on an extra $30.
Spectrum isn't bad but it would be cheaper for me to go with a SlingTV package. Sling Orange would give me AMC, while adding the DVR would only cost an additional $5. Both Sling Orange and Spectrum would only be a single stream/TV, so SlingTV would be the better option.
SlingTV isn't bad until I start adding everything together in order to get the DVR, channels, and number of streams I want. That's when the price starts going up and kicks them out of the running.
Youtube TV isn't a bad price when you consider the 6 supported accounts and unlimited DVR, but with no Nick Jr, it puts them just slightly above SlingTV.
DirecTV Now is the one that really has my attention the most. Two streams, which isn't great but is usable, with almost all of the channels I want. The only ones I'm missing are my optional channels. There also is no DVR but one is coming soon. This one would make my kids happy.
Why PlayStation Vue is Winning (at the moment)
Based on everything I've checked out, PlayStation Vue is still winning (though barely). Here is why:
Pros
$39.99/month
Supported on all of my devices
AMC, Disney XD, Disney Jr, Science Channel, DIY
Cloud DVR
Streaming to 5 devices
Cons
$39.99/month
Missing Nick Jr.
The guide acts weird sometimes, so doing any channel surfing turns into a tsunami when it decides to start flying across the screen on its own
You'll notice the price is listed in both the pros and cons. This is because, for me, it's in the middle. I don't like that they increased the price by $10/month just to obtain local stations. If I wanted to watch local stations, I'd use my antenna. Still, at that price, while still providing what I actually want, it's worth it.
Despite the many pros of PlayStation Vue, DirecTV Now is still on my radar. I can lose the Science Channel and DIY in favor of my kids getting Nick Jr. back. The lack of a DVR isn't great but since one is coming, it does put DirecTV in a better position than the others.
I'm currently testing Youtube TV to see how well it works, but unless it suddenly gets access to Nick Jr. before the end of my trial, I'll likely switch over to DirecTV Now. At the end of the trial is when I will be able to make a better determination on whether I'm switching back to PlayStation Vue. That will likely be swayed by my kids since they will certainly be watching Nick Jr. frequently.
Update – 10/9/2017 – YoutubeTV to DirecTVNow
As previously mentioned, I did sign up for a trial of the Youtube TV service. My kids are the ones who used it the most, though I was the one who had to control it. The only streaming devices I have that it works on is a couple Chromecasts, and since my kids have Kindles which do not support Chromecast, my phone became the remote.
There were a few issues I ran into, most notably how slowly the service is to initialize a channel. However, I'll get to that in a separate post. I did follow up the Youtube TV trial with a DirecTV Now trial. That trial eventually turned into a purchase, and I'm now using the DirecTV Now "Live a Little" package. I've also added Starz and HBO, so my bill is just under $50/month. This gets me the main channels I want on two devices, but also provides a few movie channels with a lot of on-demand content, including movies my kids like.
There are a couple hiccups in the DirecTV Now service. It will occasionally prevent me from trying to connect and stream because it thinks I'm already at my device limit. This is a bit annoying but usually goes away after a few minutes. It's also a common issue that others have run into. Another issue is the crappiness of the Android app. It's pretty much driven my decision to buy another Amazon Fire TV device, though I haven't decided if I'll get another box or just a streaming sick.
Update 11/13/2017 – Still with DirecTVNow
I'm still using DirecTV Now.  No more weird issues with connecting and for the most part, it works pretty well. I usually use the AMC app for streaming AMC's on-demand content rather than the DirecTV Now app. This is simply because the DirecTV Now service doesn't have the same content in the on-demand section as quickly as AMC has it available in their app.
For instance, The Walking Dead is available right after it airs, but it takes a day or two for DirecTV Now to show it in the on-demand library. HBO is similar. A lot of HBO on-demand content is available on DirecTV Now, but it's nothing compared to what they have available via the HBO Go app. I was able to rewatch all of Silicon Valley via the HBO Go app while only a few episodes are available in the DirecTV Now app.
DirecTV Now sent out an email recently reminding customers that they have access to 30+ provider apps. This gives you a ton of content that isn't available via the DirecTV Now service but is available to you directly through the provider apps because you are a customer of DirecTV Now. They also recently added CBS On-Demand, which is a big deal because CBS likes to be a pain in the ass with their content.