This is the start of a blog series on the latest operating system from Microsoft. Today is the first day I've used it, so keep following my daily updates on what happens on my adventure into Windows 10.
Today is a big day for tech bloggers. Microsoft just released Windows 10 as a free upgrade to owners of either Windows 7, 8, or 8.1 operating system. If you haven't yet upgraded, you can do so by visiting Windows Update, or by downloading the upgrade directly from Microsoft. The 2.7GB download may take a few hours to download and install, but once it completes, you'll have the new operating system for free.
I installed the upgrade early this morning. Since I refreshed my laptop to Windows 8.1 about a week or so ago, I wasn't carrying a lot of heavy weight on it yet. My hopes were that the new operating system would be as amazing as Microsoft and the news claim.
The Installation
The computer I'm installing on is a Toshiba Satellite. It has an AMD 8 Core processor and 6GB of RAM. This laptop became my primary one after I finally retired my 14-inch 2 GHz Core2Duo Asus.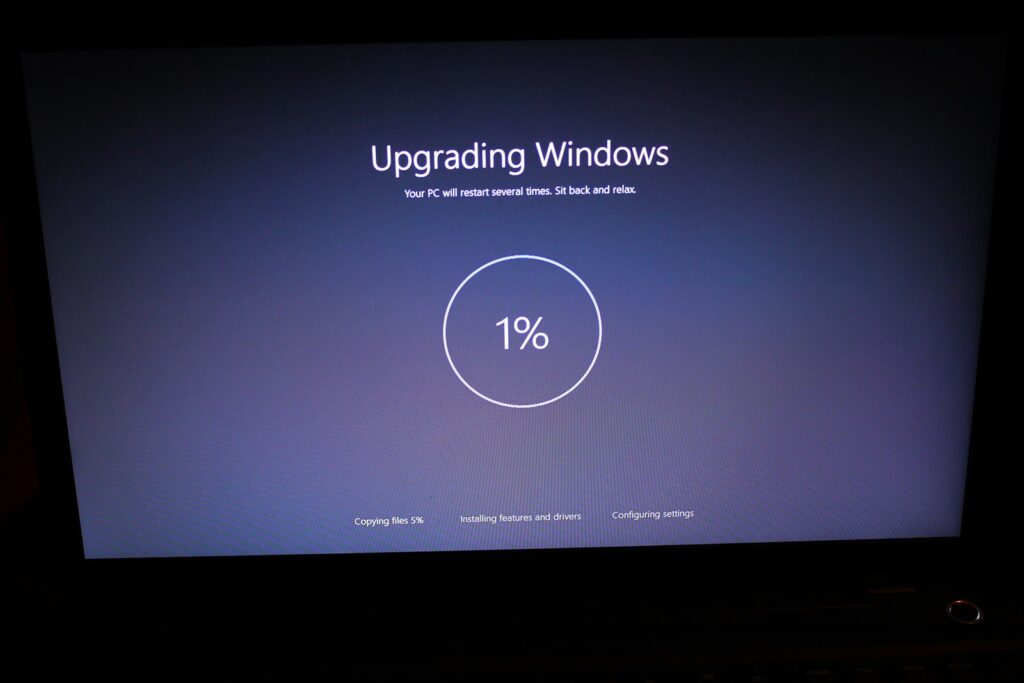 The installation went well. It took around an hour to get the files and install. In the meantime, I posted a picture to Twitter, read a few posts about what others thought of the OS, and watched Warren Beatty in Heaven Can Wait (great movie).
My laptop only rebooted once that I noticed, right around 70-75% completion. When it booted back up, it picked up where it left off and finalized the installation. When it was ready for me, I was presented a "Welcome Back!" on a blue screen showing my picture and a message to get me started with the rest of the setup. To make things easy, I went with Express Setup.
Getting Started with Windows 10
Once everything was ready, my normal login screen from Windows 8.1 came up. I use a face recognition program so it was ready to scan my face and log me in.
Once in, I noticed the obvious changes to the Taskbar. The icons are now smaller. This was likely done so they could fit the big search bar next to the Start menu icon. Considering that search bar is 345 pixels wide, you might want to disable the search bar itself.
To disable the search bar in Windows 10, right-click on the Taskbar or the search box and choose Cortana. From there, select either Show Cortana Icon or Hidden. This will either disable the search field and replace it with just the Cortana Icon, or it will remove Cortana from your Taskbar altogether.
Start Menu
I admit that when Windows 8 came out, I wasn't a fan of the new Start Menu. That big giant bulky tablet swiping monster was not something I liked. I kept thinking to myself "I don't want to swipe this junk, just give me the regular Start Menu". However, I, like many other people, didn't realize that this was the same Start Menu, just larger and easier to manage. After using it for a few days, I began to really like the new menu since I could categorize things I often used. I was also able to find other items easier. Basically, I did a 180 with my feelings for the Start Menu in Windows 8.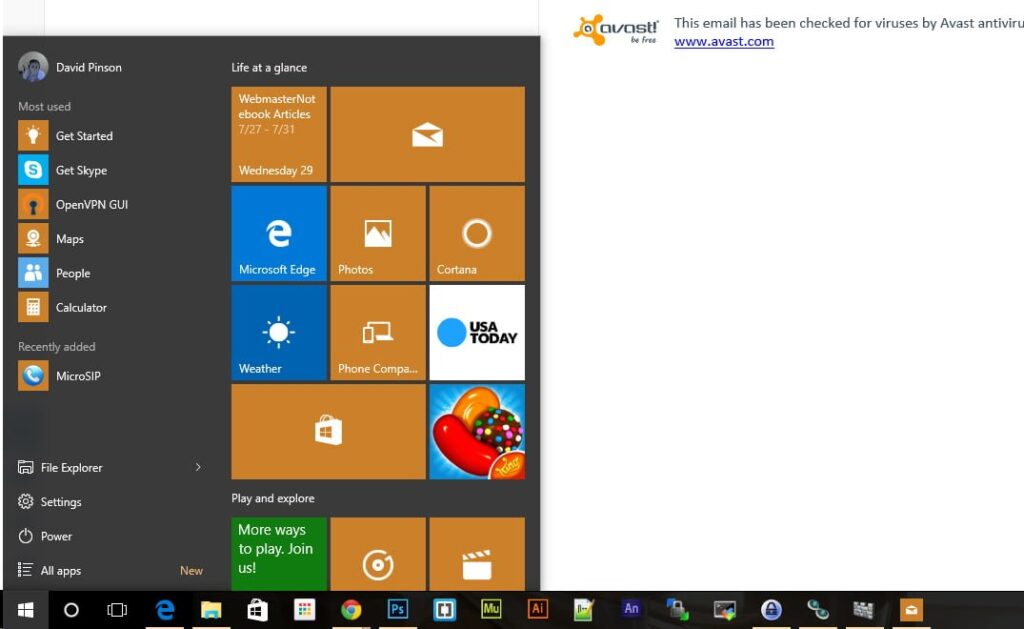 Microsoft has brought back what I can only call a cross between the traditional Start menu and the Windows 8 Start Menu. It's larger than the standard version we're all used to from the days before Windows 8, but it carries with it the large tiles from its predecessor.
What I like about the Windows 10 Start Menu
The look of the Windows 10 Start Menu is fantastic. I really dig the way they incorporated the tiles into the smaller version of the menu system. On the left side, you have frequently used applications, as well as a list of all of your applications, found by clicking the All Apps button on the bottom. On the right, you will find a scrollable list of tiles, including the ones you may have pinned in an earlier version of Windows.
While it's nice that the Windows 10 Start Menu is now smaller again, you can change the size of the Start Menu easily. If you're a fan of the Windows 8 Start Menu, you can get a version of that back.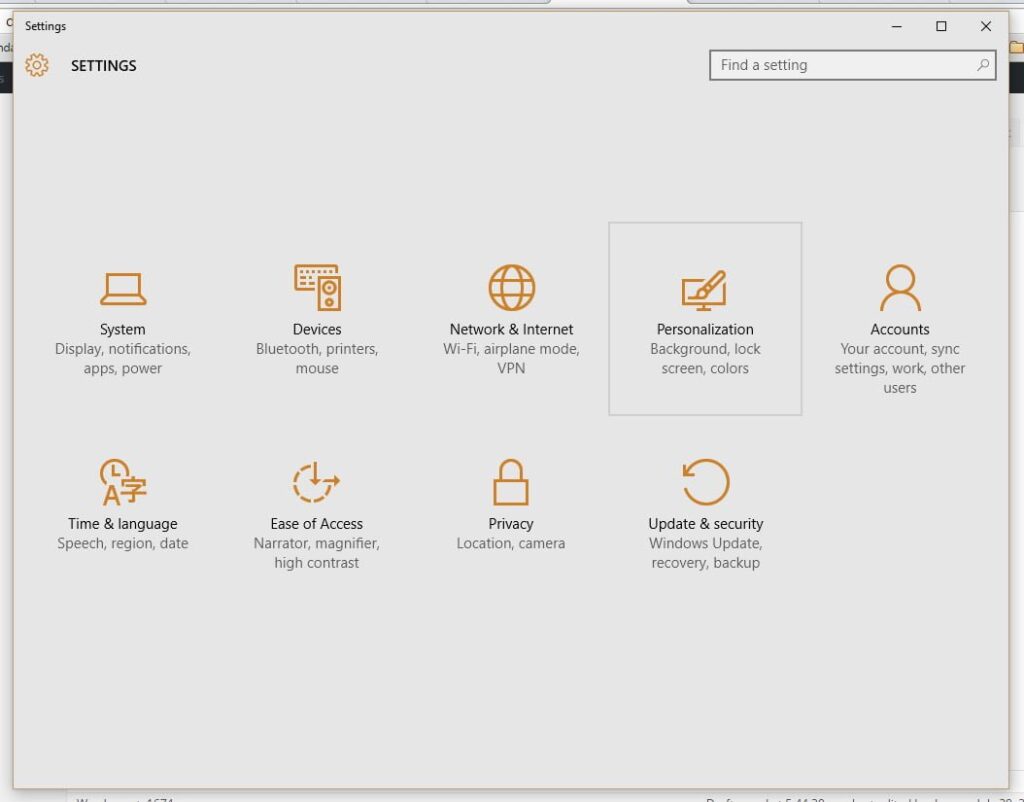 To change the size of your Windows 10 Start Menu, click on the Windows Icon (Start Menu) and then select Settings. You will receive a window that shows icons for your computer's settings. Click on Personalization and choose Start from the menu on the left. Here, you can change different settings about the Windows 10 Start Menu, including setting it to Full Screen. From Full-Screen mode, it's easy to drag around your tiles and set up categories as you can in Windows 8.
It should be noted that you can drag around and arrange your tiles with the Start Menu in its smaller size, but I've found it easier to do in the larger version. Also, the Full-Screen version is really more like a giant version of the smaller Start Menu. It has the same sidebar with frequently used applications, the Apps List and the File Explorer, but it hides them.
To view the Windows 10 Start Menu sidebar when in Full-Screen mode, click the collapse icon in the top left of your Start Menu.
What I don't like about the Windows 10 Start Menu
The Start Menu in Windows 10 comes with several tiles added by default. Most of these tiles can be thrown away. I immediately dropped the games like Candy Crush Saga and Minecraft, but also USA Today and All Recipes. However, this isn't new. Microsoft frequently dumps junk into your Start Menu for things you might like, but will most likely delete.
As I said, I became a fan of the way Windows 8 used the Start Menu. I like being able to group together applications that I use together. For instance, I have a group for my web development applications, such as Notepad++, WinSCP, and Bitvise. I also have a group for all the Adobe applications I typically use. There is also one for my cloud drives and my business applications.
As I looked through the Start Menu, I found that while my original tiles were still there, they were no longer categorized. The upgrade to Windows 10 completely obliterated my Start Menu categories and lumped everything together. That is hugely annoying.
Once I have my tiles reorganized again, it's highly likely that I will really enjoy this version of the Start Menu.
Getting Mail
The first thing that really jumped out at me and made me say "Oh that's awesome!" was the mail program (I know, I'm boring). I typically use Outlook for my email, but given how bulky and cluttered Outlook is, I've always been on the lookout for an alternative. I really dig Mailbird because of its super clean design and user-friendly layout. The only real reason I didn't stick to it was that I received a copy of Office 2013 free with my laptop, so I naturally moved everything to Outlook. If you're looking for a clean-cut interface on an easy to use email program, you should certainly check out Mailbird.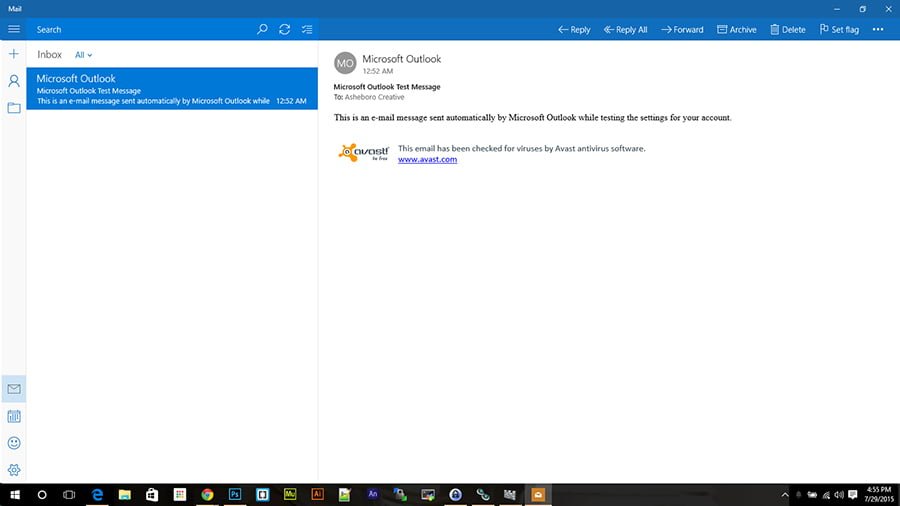 The new Mail application in Windows 10 carries the same simple look as Outlook.com. They kept out the clutter that many other email clients bring and give you the basics right on the screen in front of you.
The things I like about Windows Mail 10
I really dig the style of the application. It's very easy on the eyes and doesn't bombard you with 100 options. When it opens your email, only two of the three panes load, the folder list, and the email list. The pane that loads your email message itself does not load anything other than a wallpaper photo of clouds. You can configure this to use a different picture if you like, but personally, I dig the clouds. I imagine there will soon be sites popping up online that offer different wallpaper for your Windows 10 Mail application, which features images of things that only appear on that side (possibly attacking your email or Minions peaking around the side of the mail list).
Managing your email is very easy. You don't need to hunt around for everything because the most used features are right there. You can also shrink the folder list to hide it.
To hide the folder list in Windows 10 Mail, click the Collapse icon in the top left corner. To open it again, click the icon again.
The calendar view is also a nice addition. It connects to the Calendar of your choice, which for me is the Office Calendar I keep online. It has an easy to manage Calendar view option that lets you disable the calendars you don't want to see. For instance, I turned off birthdays and holidays so I can see my business calendar dates by themselves.
What I don't like about Windows Mail 10
I manage several different email addresses. As such, I have a long list of email accounts that fill my sidebar. In Windows Mail 10, the list is no longer there. Instead, it's all hidden under the Accounts option. This is how you view your list of email accounts, which you have to click individually to find out if you have email. This is unfortunate because, in email programs like Outlook, you simply need to scroll your folder list and it will show you a count next to the folder with new email.
This to me is a step backward. If there is a way to put all of your email accounts in a list, showing in the same fashion as Outlook, it's not one that is clearly defined. I checked around the application but so far have not found a way to make this happen.
Another problem I ran into was discovered by a mistake I made. In my excitement to get things going, I accidentally put in the wrong password for one of my email accounts. After realizing my mistake (after the server thought I was trying to brute force it so it blocked me), I fixed the password issue and tried again. The application just sat there as if I did nothing. When it finally responded, it stayed broken and wanted me to "Fix the Account". Unfortunately, that didn't do anything so I attempted to remove it.
After I clicked the remove option, I found out that the pop-up box it gave me was not the one for the email account I wanted to remove. Instead, it popped one for a different account. Not noticing this until after the fact, I ended up removing the wrong one. My mistake was further compounded by the application giving me the wrong account. I eventually got things fixed.
Cortana and Edge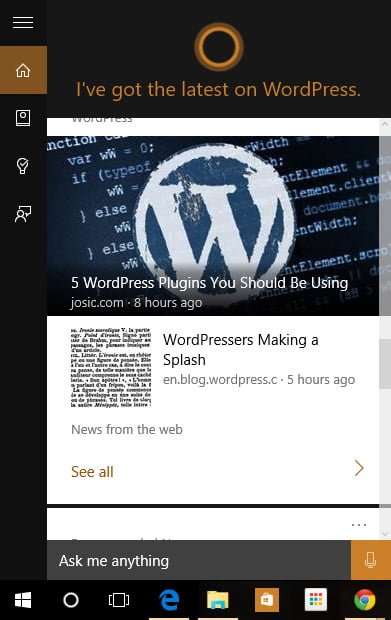 I've mentioned before about how much I like the Cortana application on the Windows Phone. Microsoft has included a more robust version of her (yes, I call it "her" because I'm a Halo fan) in Windows 10. She can schedule reminders and look things up for you. In some cases, she will talk back to you in that Jen Taylor voice we all love.
If you've ever used Apple's Siri or Google's Google Now, you've got an idea of what Cortana can do. If you ask her something that she needs to look up, she launches the browser and searches it for you.
Cortana is integrated into the Edge browser, Microsoft's replacement for Internet Explorer. Rather than try to make their flagship browser better, Microsoft dropped it completely and started over. It's a much faster browser which so far is not throwing any rendering issues that web designer have to deal with. It also passes the ACID 3 test with a 100/100 score.
You may have noticed that you have to click the microphone icon to get Cortana to pay attention to your voice. This can be annoying to do, especially if you talk to her a lot. Fortunately, there is a setting for that.
[info color="blue" ]To set Cortana to respond to "Hey, Cortana", type into the Cortana search box "Cortana Settings" and click Cortana and Search Settings. Enable the option for "Hey Cortana". She will now react when you say "Hey Cortana", like saying "OK, Google" in Google Now.[/info]
Things I don't like about Cortana and Edge
Really, the only thing I don't like about Edge so far is that it's ugly. I'm not a fan of the pencil-thin icons that look like a 6-year-old designed them. It's pretty likely that I won't be switching from Chrome anytime soon, but I am determined to give the Edge browser a shot. As a web developer, I have to whether I want to or not, but in this case, I want to.
It's also unfortunate that when trying to get Cortana to take a note, she told me that she can't take notes for me right now, and to check back for future updates. I would really like this feature to be here now, but I can wait. I'm surprised Windows 10 was pushed out without it, considering the amount of press they pushed about the Cortana feature.
OneDrive
Microsoft OneDrive is the cloud storage drive service from Microsoft. Think of it like Dropbox or Google Drive. The service stores files for you on a remote server so you don't have to store them on your own computer. You can then access them from anywhere, or share them people via a link to the file. This is especially useful for people who need to transfer documents and other types of files to people who are miles away.
What I like About Microsoft OneDrive in Windows 10
There isn't much to say here because Microsoft made a massive change to how OneDrive works. I like that it syncs my files from one device to the cloud service, but that's how Google Drive and Dropbox (plus every other cloud storage service) works.
What I don't like about Microsoft OneDrive on Windows 10
Cloud storage services typically have an application installed on your computer that provides a list of your cloud directories in your file manager. This list shows in Windows Explorer just like your Videos, Music, or Documents directories would. The way it works for nearly every service is that it only shows the list of directories that are synced to your device. That means that if you don't sync a directory, it won't show.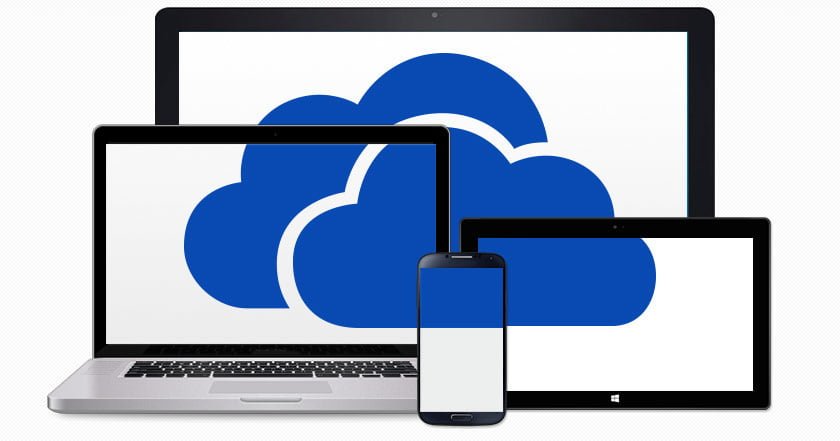 OneDrive on Windows 8 was different. It showed all of your directories, whether you sync them or not. This means you could view or access files that were not stored on your device, saving you a great deal of space. After all, a storage service is best used for moving files from your device to the storage service so you don't have to take up room on your device.
Microsoft removed this feature in Windows 10, turning OneDrive into just another storage service. It used to have an advantage over the other services, but now it's right back on the same shelf as the others.
Why not just sync everything?
The biggest reason you might not want to sync everything is that of the amount of space you would need to use. One of my desktops has a 320GB hard drive. There is no way it can handle my whole OneDrive account because I have more in there than this drive can store. The point of a cloud storage service is to store files remotely so you don't have to have them on your local device.
Microsoft says the reason for this is because of the "Placeholder" feature they use to make the version in Windows 8 work. According to Microsoft, this feature wasn't done as well as they wanted so they took it out and may revisit it. They need to revisit it immediately. I'm holding off the upgrade on my other devices simply because of this feature.
Exploring Windows 10
I will continue to use Windows 10 over the next several days. I'll post back here about it, including things I like and don't like. If you have any fixes to the issues I've mentioned, please feel free to share them in the comments section of this post.